 Hi, My name is Adrian Yonathan, you can call me Adrian. I've been tattooing since 2007, so it's been about 15 years. My basic is I used to draw on paper or canvases, and the style that I like is Japanese Oriental, Realist, Ornamental / Pattern, Black Grey or Color. I'd rather like to create something new, and combine everything into an art in form of a tattoo, so I do free hand a lot for the styles which I've mastered. The ink that I used are original and all imported from the US (following the health standard). Now, I have just open my own studio, which is a private studio, the name is KingQueen Tattoo Bali. My studio is located in Uluwatu area, South of Bali. So, Come and see your ideas come to life as a master piece on your body!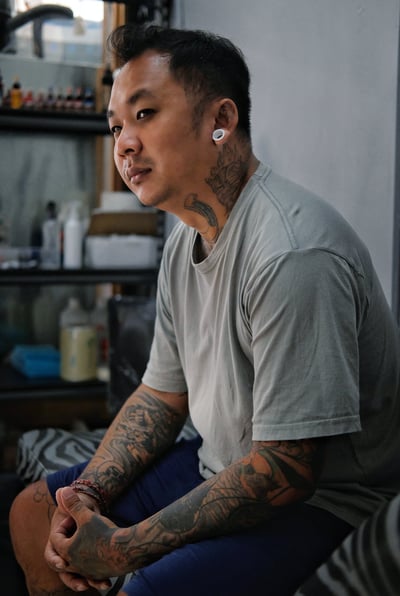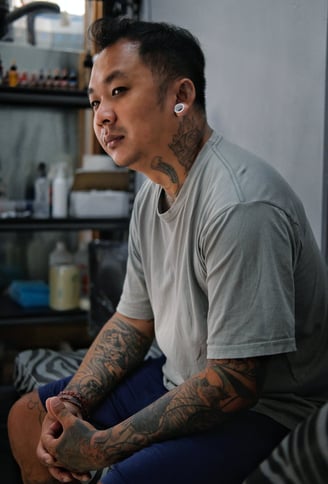 Hi There Im Robert , and i will assist you here as Documentation, i've doing photography since 2019, my basic is Street & Potrait photography , so hopefully here at KingQueen Tatto i can made Prodigious moment for you...
Hopefully we can meet as soon as possible..
Here my IG as my Porto : @RobertSuryaBatafor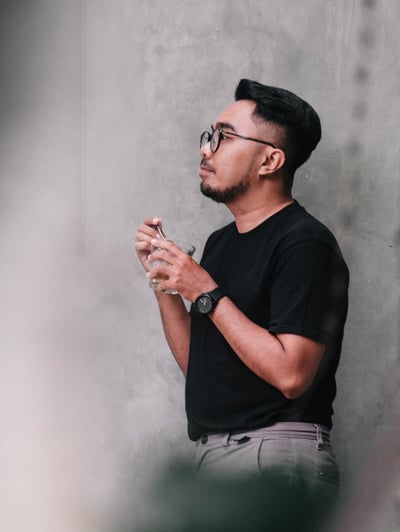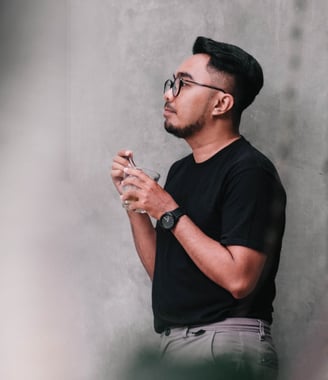 Hello, my name is Jim,
Our new artist has an impressive background in the tattoo industry, having honed his craft for over a decade. He has a passion for creating realistic tattoos that truly capture the essence of his subjects. He has worked on a diverse range of projects, from small and intricate pieces to full sleeve designs.

His artistic skill extends beyond traditional tattoo work, as he also has experience working with paints and other mediums. This experience has given him a unique perspective on color theory and shading that he applies to his tattoo work.

Overall, we are thrilled to have this talented artist join our team and look forward to seeing the incredible work he will produce for our clients.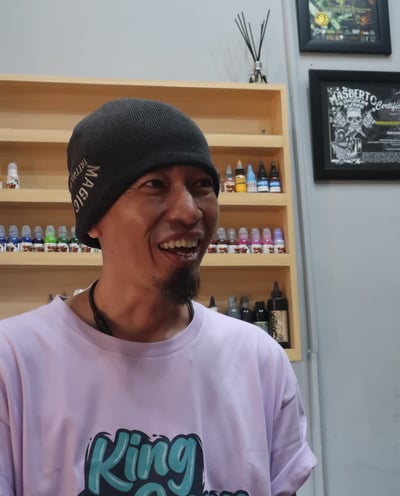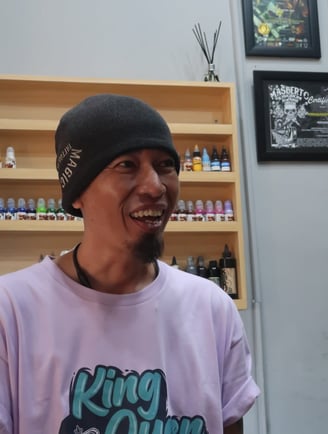 MAKE YOUR APPOINMENT RIGHT NOW!